We are a Bible-believing Evangelical
Methodist Church that exists
to bring people into a closer
relationship with God. Our mission,
vision and aim is to proclaim the
true and only Hope that is found in
Christ Jesus. We believe and teach
that there is only one God, one
Sunday Worship at 10 a.m. in the church main sanctuary. Worship will also be LIVE on Facebook from our website (trinityumc.church) or dial-in worship. The dial-in number is (978) 9905000 then enter the access code: 770664#.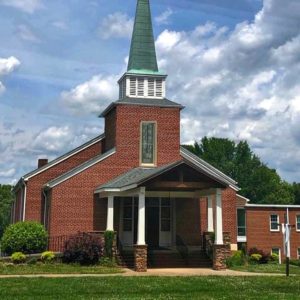 View our Calendar of events in the link below
Let's Get Messy
This summer Church Council is focusing upon families and outreach through an international program called Messy Church. Originating in the United Kingdom it is found across the world in over 30 countries. Messy Church is a way of being church for families and others. It is Christ-centered, for all ages, based on creativity, hospitality and celebration. While messy church includes church family it is not focused upon the church but reaching the unchurched in a fun way that helps people encounter Jesus as Lord and Savior.
WHAT: Messy Church is focused upon an hour gathering that consists of a warm welcome, an activity focused upon a Bible theme, a short celebration with stories, songs and prayers, and a meal together.
WHO: It is not just for children. It brings all ages together in hospitality, celebration, and creativity.
WHEN: Messy Church will be this summer one evening each week during summer starting in mid-June.
WHERE:
Weather permitting Messy Church will gather in the picnic shelter.
"Messy Church" will be on Wednesday evenings at 6:30 p.m. starting on June 16 to July 28. It will be an hour long celebration with a meal, program and activity. We hope you would consider signing up to help. (Our volunteer sheet will include this in the coming days.)
In preparation for the launch of Messy Church on June 16 there will be three events we want to invite you to participate in.
May 26 @ 5:30 pm – Attend Messy Church at Mt. Carmel UMC to experience/participate in their program. (Please let me know if you plan to attend so they can prepare enough food.)
June 2 @ 6:30 pm – Planning Meeting #1 at Trinity for Messy Church
June 9 @ 6:30 pm – Planning Meeting #2 at Trinity for Messy Church
Again thank you for your prayers and volunteering to support this new outreach to the Southfork community by the Trinity family.
Volunteers are needed! Please fill out sheet on your pew…We are very much in need of volunteers to fill the following roles…helping out in Children's Sunday School; Usher; Greeter; working the Audio/Video desk; re-stocking pews; Church lock-up; and Bus Drivers and Messy Church. Let Phyllis in the office know if you can help or if you have questions contact Pastors Doug or John. Thanks in advance!!
BINGO is back!
We are very excited that Bingo will be returning on Monday June 7th at 7:00 PM! Things will look a little different as we transition back into this fun activity. In June, we will be having bingo outside under the picnic shelter. Please bring your own snack and drink if you would like as they will not be provided. If you have prizes to donate, those can be dropped off at the church in the hall outside the Fellowship Hall. You can drop them off during church hours, on Sunday or at Bingo. If it is raining at Bingo time we will cancel and reschedule.
Join Us
We will miss this remarkable lady!
Jordyn Burton Farewell Reception – June 13 after worship in the picnic shelter. Everyone is invited.
Givelify is an app for download on your phone that enables you to make donations to the church anytime, anywhere. Once you have downloaded the app, search for our church on the map or by address and enter your debit or credit card and you are ready to give. You may give to any fund. Receipts are sent by email.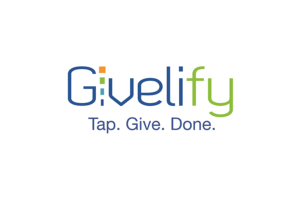 Trinity United Methodist Church.| 3819 Country Club Rd, Winston-Salem, NC 27104| 336-765-0150
|
Email: tumcws@gmail.com
2018. Copyright. All Rights Reserved.