We are a Bible-believing Evangelical
Methodist Church that exists
to bring people into a closer
relationship with God. Our mission,
vision and aim is to proclaim the
true and only Hope that is found in
Christ Jesus. We believe and teach
that there is only one God, one
(trinityumc.church) or dial-in worship. The dial-in number is (978) 9905000 then enter the access code: 770664#.
SUNDAY SCHEDULE
Connection Cafe—9:15 am in the Atrium.. Worship in Sanctuary–10:00 am. Sunday School—11:00 am In-Person and Online.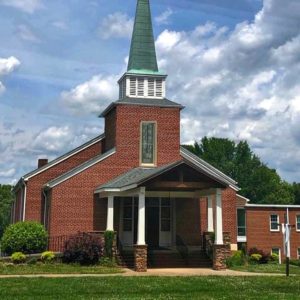 Facebook Videos of Trinity Services.
Sweetheart Banquet
February 11, 2023, at 6:00 p.m. in the Trinity Fellowship Hall. All unattached Trinity
Sweethearts are the guests of the Methodist Men. Trinity couples $35.00. Reservations required. You will be contacted. Ash Wednesday Service February 22, 2023, in the Sanctuary. Make plans now to attend this most meaningful service
Women's Fellowship
All Ladies in the
church are invited
to our monthly
meeting on Thursday, February 2 at 12
o'clock in the Fellowship Hall. Lunch is
provided and the speaker this month is
from Solus Christus.
Items may still be brought to the meeting for this program.
Contact the Church Office if you have
questions.
Our Adult Choir will meet on Tuesdays, February 7 and
February 21. They will sing on Sunday, February 12 and
Sunday, February 26. Join the Choir in 2023.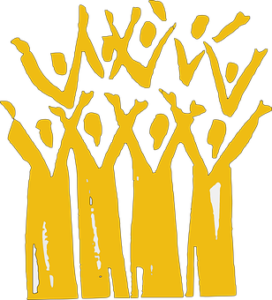 SECU Dinner is scheduled for Thursday, March 9 at the
SECU House. Contact Norma Reese (336-473-0934) to
volunteer.
The First Sunday in Lent is February 26. Join us for 9:00
a.m. Sunday School (Ed. Building), 9:15 a.m. ConnecƟon
Café (Atrium), Worship at 10:00 a.m. (Sanctuary) and
Sunday School at 11:00 a. m. (Ed. Building). Start your
Lenten Season in Church.
Inclement Weather In case there is inclement weather on
Sunday mornings, please listen to WXII News for the latest church closings. Your Pastor and Leaders of the church will have it posted there asap.
February 22, 6:30 p.m. in the Sanctuary.
Ash Wednesday is the start of the 40 days — also known as the season of Lent — leading up to Easter. The period is a time of reflection and observed with a combination of prayer, fasting, charity and service. The tradition of Christians marking their foreheads is a somber, symbolic reminder that all humans eventually return
to dust and ash.
Trinity Bus Ministry is now picking up folks at Country Village and
Arbor Acres. Contact the church office if you need to be picked up in one of these areas.
Little Library
in the Prayer Garden
Trinty is blessed to have a Little Library
in our Prayer Garden. Anyone can take a
book, puzzle etc. and return it for more.
Encourage your friends and neighbors to
enjoy this special gift from Trinity.
Happy Reading this Winter!
Stephen Ministry
Do not be anxious about anything, but in everything by prayer and with thanksgiving, present your requests to God. And the peace of God, which transcends all understanding, will guard your hearts and your minds in Christ Jesus." Phillippians 4:6-7. A Stephen Minister can help. Contact Dorothy Murphy (336-760-4893), Vernell Springs (336-416-2940), Carolyn Roe (336-416-2940), or one of the Pastors
Visit us on Facebook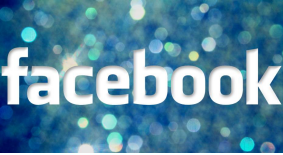 Givelify is an app for download on your phone that enables you to make donations to the church anytime, anywhere. Once you have downloaded the app, search for our church on the map or by address and enter your debit or credit card and you are ready to give. You may give to any fund. Receipts are sent by email.


Trinity United Methodist Church.| 3819 Country Club Rd, Winston-Salem, NC 27104| 336-765-0150
|
Email: tumcws@gmail.com
2018. Copyright. All Rights Reserved.